21 Feb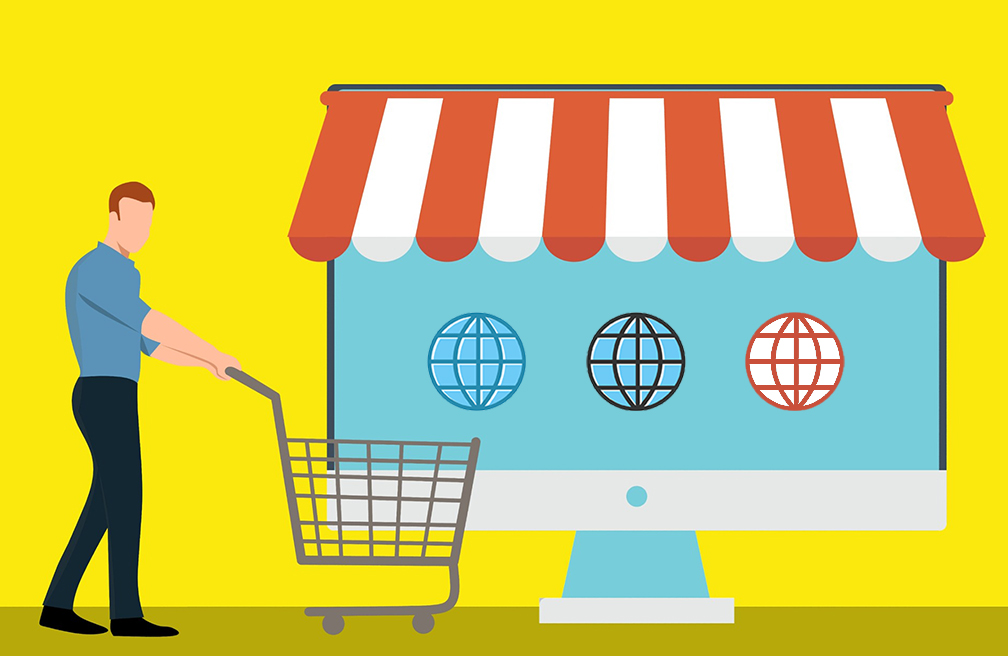 Best Online Shopping Sites In UAE 2021
In recent years, online shopping sites have spread widely all over the world due to the great reliance on the internet at present. The Internet, Encourage citizens to turn to this type of commerce, as it is considered an important source of revenue for the State.
Since e-commerce is one of the areas that has flourished a lot over the past 10 years,
Many online shopping sites have appeared in the UAE, which mainly gear their services towards UAE residents. It provided many payment methods available in UAE with fast delivery guarantee to any location in UAE.
The Growth Of Online Shopping In The United Arab Emirates
In light of the current global crisis and the difficulty of shipping goods and sending them all over the world, All countries have shifted more towards online shopping, Since employees of many companies in the United Arab Emirates united work from home, they turned to meet their needs from online shopping sites operating in their country, You deliver orders to them while they are at home.
Moreover, today's buyers tend to use their time at work and not waste it in the shopping process, so they choose the products they want in their free time through shopping sites online, and then they expect it to reach their residential address as soon as possible without making any effort to do so… It is obvious that it will be preferred for the citizens of any developed country like UAE.
Best Online Shopping Sites In UAE 2021
Here there are many online shopping sites in the UAE through which you can buy different products in several ways and payment methods that suit you with the possibility of reaching your demand with effort and little time, Therefore, if you want to shop online, I advise you to choose one of these sites:
Amazon Marketplace United Arab Emirates Amazon.Ae
It is one of the best international shopping sites operating in the United Arab Emirates. It was previously known as the Emirates Market.
After its acquisition by Amazon in 2017, its name changed from Souq.com to Amazon Emirates.
It is a complete copy of the Amazon global website in all the products offered there.
payment methods:
Payment at reception.
Amazon gift cards.
Payment by Visa card.
Namshi.Com for cloths shipping
Namshi is one of the largest electronics stores in the field of fashion and fashion products, This store was established in 2011. It operates in several countries at the same time: Bahrain, United Arab Emirates,Kuwait, Saudi Arabia It includes within it about 1000 local and international brands working in the field of fashion.
The store specializes in displaying various products such as: Clothing, Various bags, shoes, In addition to sportswear in various forms, It is a store specializing in the sale of these products for men and women.
The store also offers free delivery to individuals within the United Arab Emirates when the quantity of purchase orders exceeds 100 dirhams, with the possibility of replacing the product within a maximum period of 14 days from its purchase for free and without additional costs. .
AliExpress.Com
Chinese shopping site Ali Express is one of the most famous and oldest online shopping site, It is an online store launched in 2010 by Alibaba Investment Group with the aim of helping Chinese traders to sell their products all over the world. It has captured the hearts of huge categories of e-shopping enthusiasts in the United Arab Emirates.
It was then used by them. Then the whole world started using Ali Express and buying through it. The store currently includes thousands of products sold at reasonable prices which encourage many users to buy from the site from all over the world.
The store offers many offers from time to time and on all international occasions such as: Black Friday and other different occasions.
It includes a wide variety of products that suit different international tastes.
Easy to find and use.
It supports many different languages ​​such as Arabic, English and many other.
payment methods :
Payment by credit card.
Use price discount coupons.
Payment by the famous PayPal site.
Using the site's payment method, called Ali Pay.
DODuae.Com Clothing & Fashion Store
Dodd Emirates store is one of the famous websites for online shopping used in the United Arab Emirates. It is a favorite store for many shoppers of all ages. This store offers shoes, accessories, bags, clothes, In addition, it has a wide assortment of these products, This allows people with different tastes to get the products they want.
And not only that, on the contrary, this store allows them to get these products at very competitive prices compared to the rest of the stores. It also ships products to customers within 24 hours of the date of purchase.
payment methods :
Payment by different credit cards.
Payment upon receipt of the product and delivery to the door of the house.
Ounass.Ae To Buy Clothes And Accessories
One of the best stores that residents of the UAE use is the Ounass store. It is a store with a very simple interface,
It has many organized tabs for products.
By browsing the site, you will find the latest clothing and fashion, and everything related to it, its departments, and its various international brands in a separate tab for accessories, shoes and other different products contained in the Ounass store.
Men, women and children can also buy products from it and for all ages too, it contains many well-known international brands such as: gucci and prada, Chanel, Mango and other famous brands in the field of clothing and rest of the products offered by the store.
payment methods :
Payment by credit card.
Payment by PayPal.
Possibility of payment in person at reception.
desertmart.Com
This store was launched in 2016 in the world of online shopping in the Middle East, It is currently working in more than one of the Arab Gulf countries, namely: Emirates, Bahrain, Kingdom of Saudi Arabia, Bahrain, Oman, and more
Characteristics :
The store offers an express shipping service to customers which can take up to 24 hours or 48 hours at most.
The store provides a distinguished support service that tracks customer issues and strives to resolve them as soon as possible.
You can buy many products available in the store, including: Smartphones of different international brands, laptops, tablets, cameras, It also offers elegance products for women such as:
make up, And other trendy fashion products.
The store stands out by offering a free delivery service to its customers if the order exceeds 100 dirhams, In the event that the value of purchases exceeds 500 dirhams, the buyer will benefit from free delivery of their products and an additional gift that he will find on his purchase page on the site.